Plant Jammer uses AI recipe technology to make grocery discounting smarter
Michael Haase
20. August 2020
Plant Jammer is more than our app for iOS and Android. The Plant Jammer API also creates dynamic recipes experiences on other companies' websites and apps. Particularly, we work with supermarket discount sites who want to create better attraction and retention. This document describes why and how.

Why: Supermarket discount marketing is wasteful
Supermarket discounts don't always create a more sustainable world. Examples of what's on offer today in Copenhagen: 2X1.5L Coca Cola bottles; 2L sugar-rich fruit yoghurts; 500g steaks… Many grocery discounts are designed to attract and amplify a very special kind of customer; and it's not the healthy and sustainable kind.
… and then there's distribution: Many discounts are distributed via discount flyers in your mailbox. While the discount flyers are actively used by 5-10% of the population, they annoy 90% of us, and they result in a massive waste of paper. Worse is, that they don't allow the retailers to do targeted marketing. In the free competition for attention to flyers, only discounts that jump to the eye immediately win… that's why so many discounts are large soda bottles and steaks.
But there is an alternative: Retailers increasingly create their own digital discount experiences in their own apps or websites. This is promising, because it can enable individualized and sustainable discounts… but to succeed, the retailers need to offer something unique.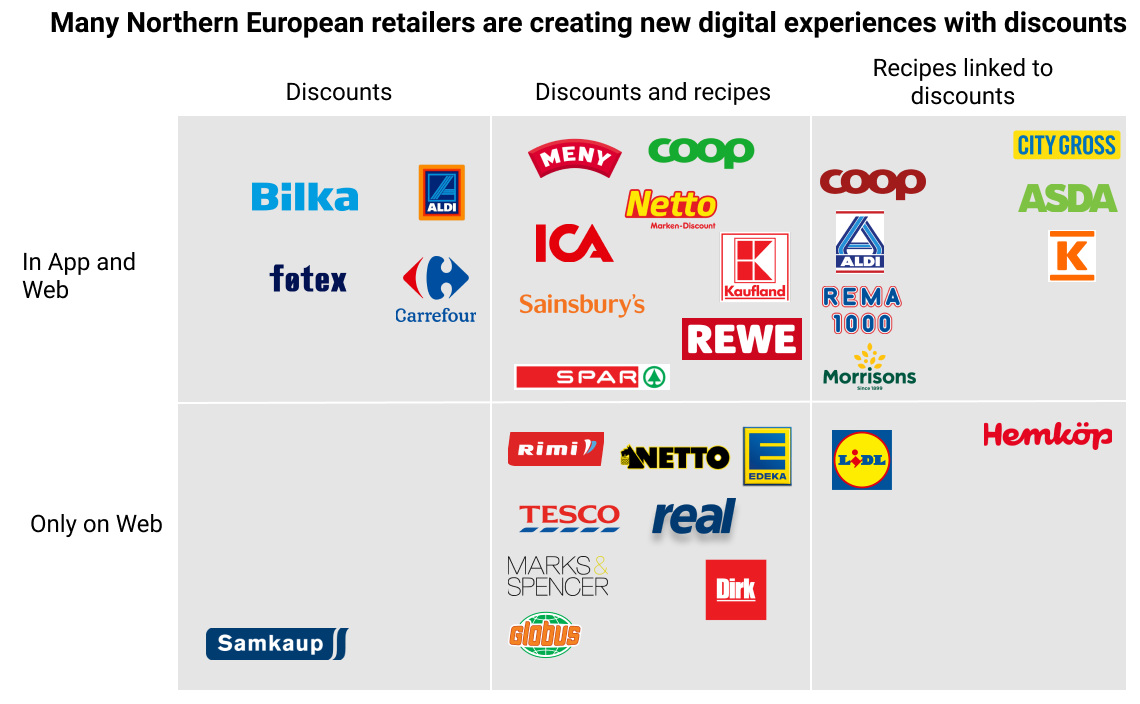 How: What if supermarket discounts were linked to dynamic recipes?
With Plant Jammer's API, supermarkets can improve discounts experiences on their own apps and sites, by providing unique dynamic recipes with ingredients on discount. Visitors can adapt the dynamic recipes to their personal taste and nutrition.
Example for an Abu Dhabi supermarket chain (or click here for clickable prototype):
With the UAE-based Supermarket chain, Choithrams, Plant Jammer is making a campaign for local sustainable foods, as part of a World Food Day campaign in October.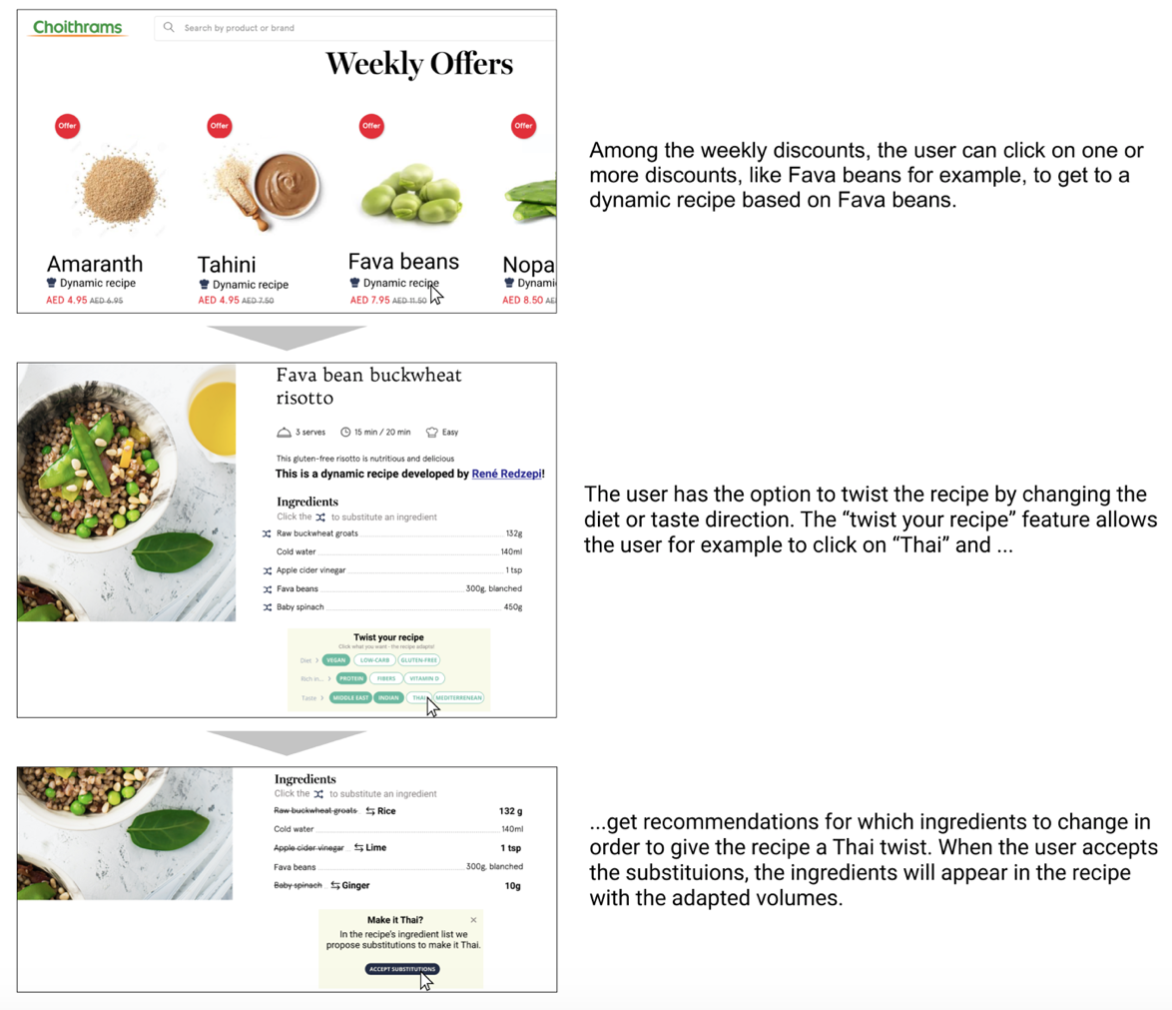 Key Benefits of the solution
For visitors, the personalized recipes make discount-hunting fun and it helps solve two pains –deciding what to cook AND saving money.
For retailers, this attracts a new segment of customers to their discounts - with large basket sizes and high retention rates. Importantly, this happens within the retailer's own app/website, so they keep ownership of the customers and their data.
For the planet, this creates an opportunity for retailers to put sustainable and healthy food ingredients on discount along with recipe advise. This creates an opportunity to not just serve the world with cheap steaks and sugary soda water, but also with healthy sustainable products like oat milk, meat substitutes, cumin, pomegranate and tahin.
Proposed next Steps
Are you a retailer interested in this technology? We propose to start with a pilot for 1 of your weekly discounts on your website and app. We aim to prove significant improvements in retention rates and user satisfaction, before we discuss a larger program.
We already assembled an easy API, so this pilot could be installed on your page within a few weeks.
Are you interested in more? Feel free to reach-out to Plant Jammer's CEO: michael@plantjammer.com/Linked-in.
Want to read more about the technology behind?